Asthma
is a disease that causes the airways of the lungs to swell and narrow, leading to wheeze, shortness of breath, chest tightness, and cough. Asthma is the most common chronic lung disease, affecting up to 10% of adults and 30% of children. Bronchial Thermoplasty (BT) is one of the treatment options for severe asthma - see below: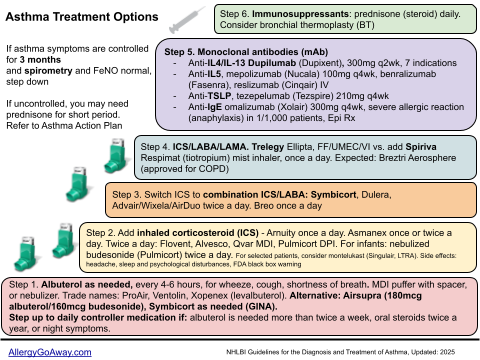 Asthma Treatment Options in 6 Steps
(click to enlarge the image).
May 2nd is Now "Bronchial Thermoplasty Awareness Day" in Pennsylvania. From the manufacturer's YouTube channel: Bronchial Thermoplasty Day in Pennsylvania:
Here is how the procedure looks like, again from the manufacturer's channel: